A RESTFUL SLEEP AND RELAXING HOLIDAY
EACH ROOM HAS ITS OWN COLOUR
Every room is unique, just as each of our guests are.
Purple, red, blue, and green are just some of the colours that distinguish our rooms and their furnishings. Depending on availability and your taste, you will be able to choose the room that best reflects your personality, to experience a holiday that is truly designed and organised just for you.
A finely appointed staircase will lead you up to the top floor, where a spectacular view over the roofs of Venice awaits you, and a small lounge where you can indulge in some reading, with a cup of tea or a glass of prosecco on the house.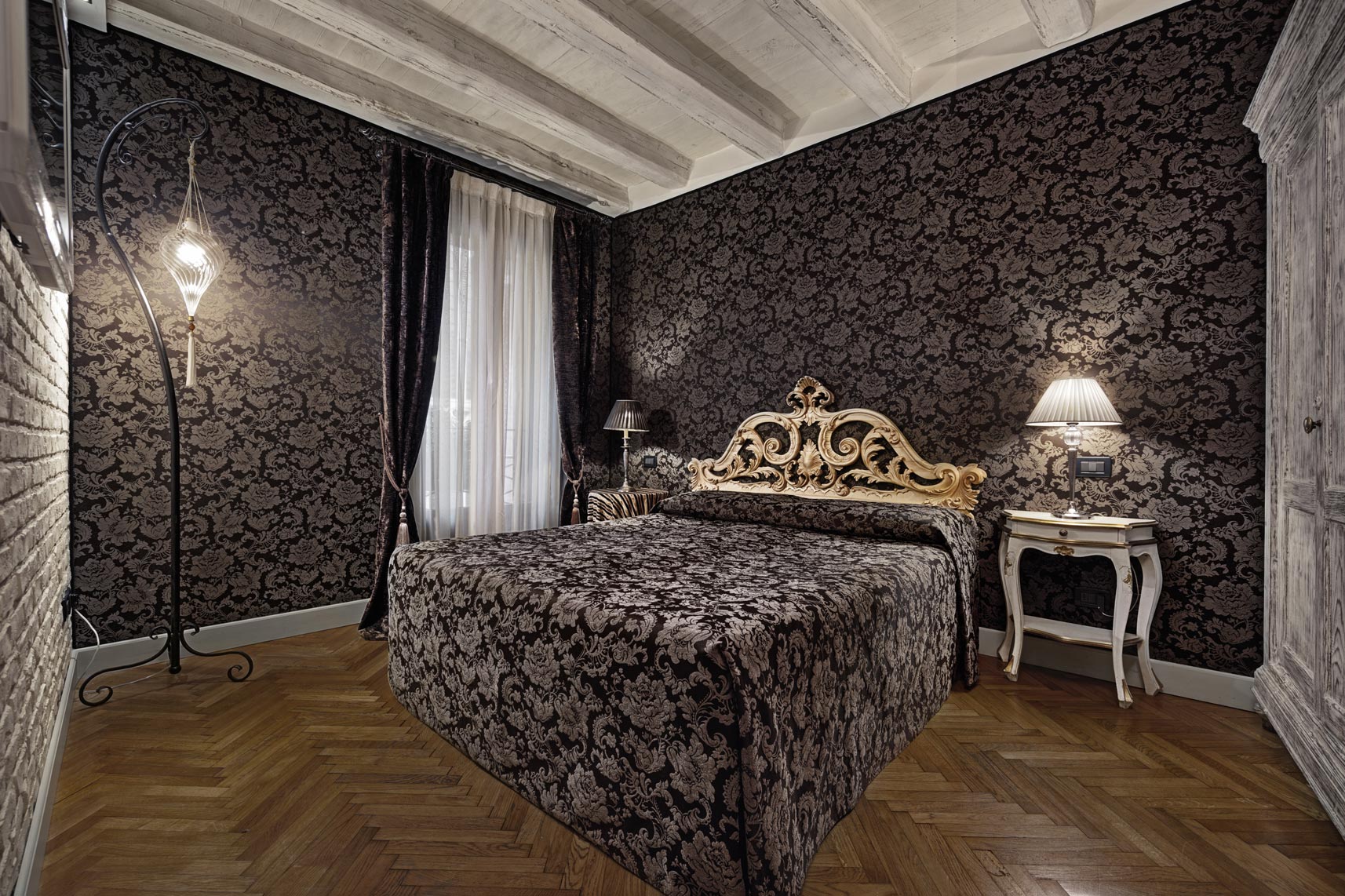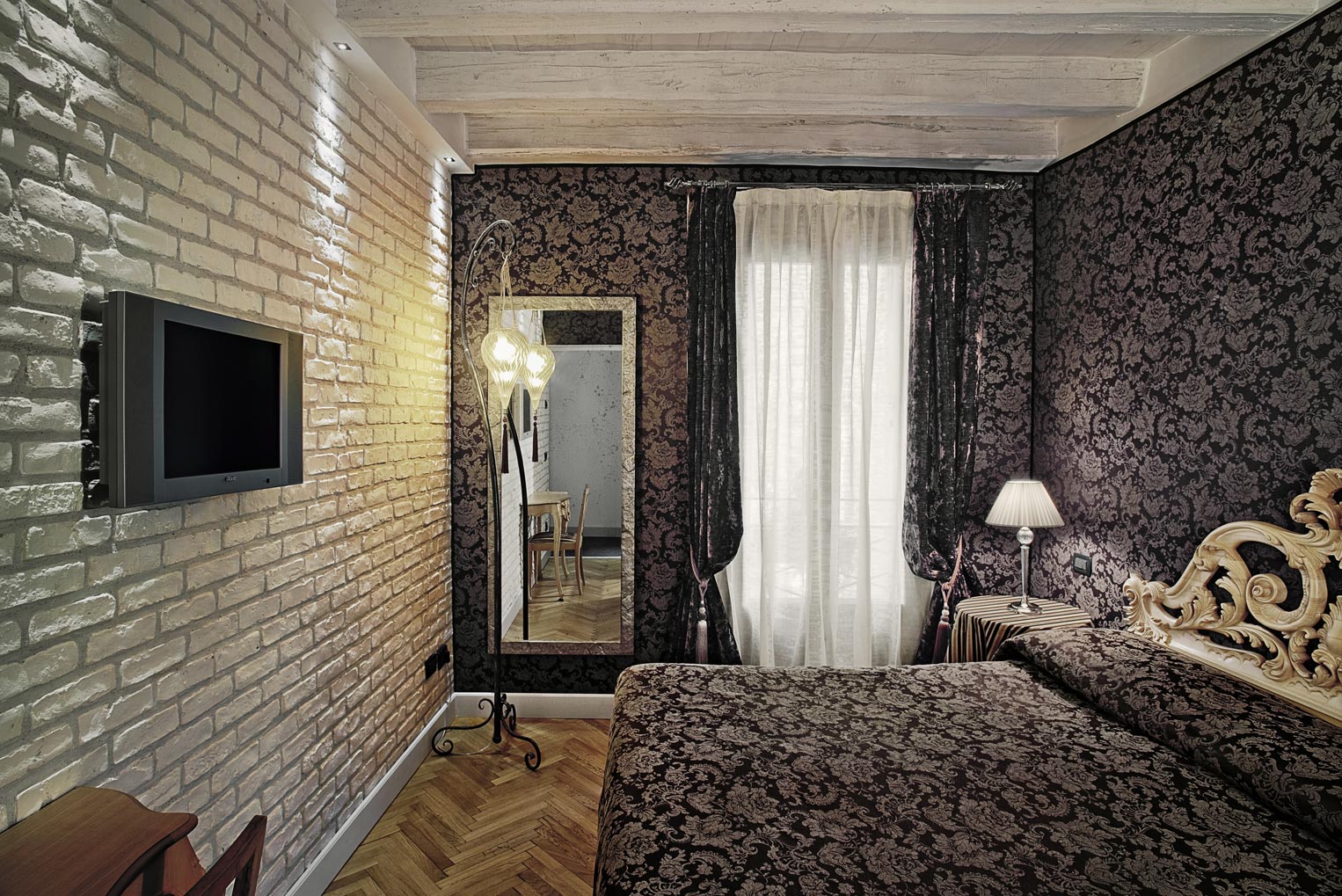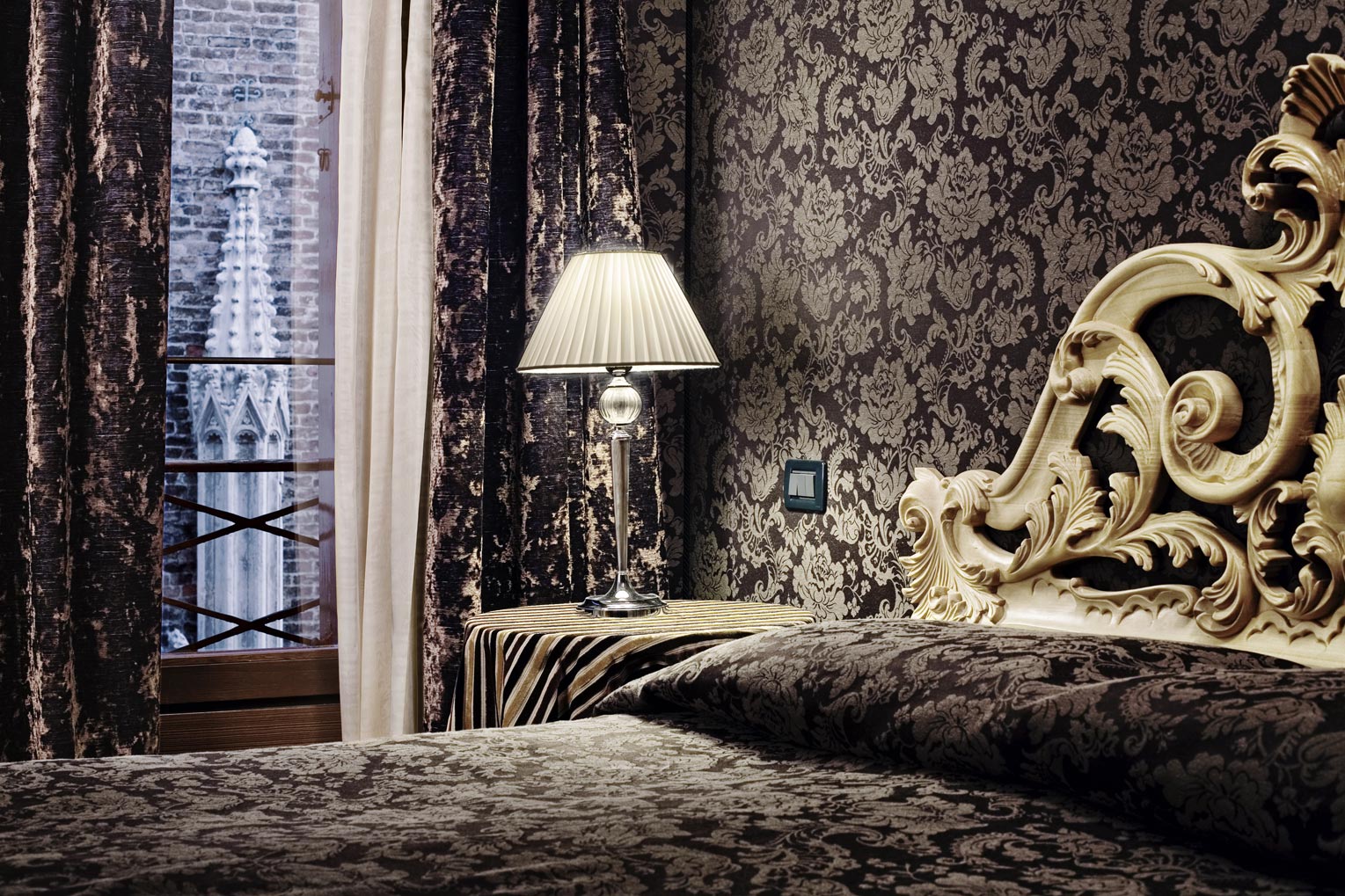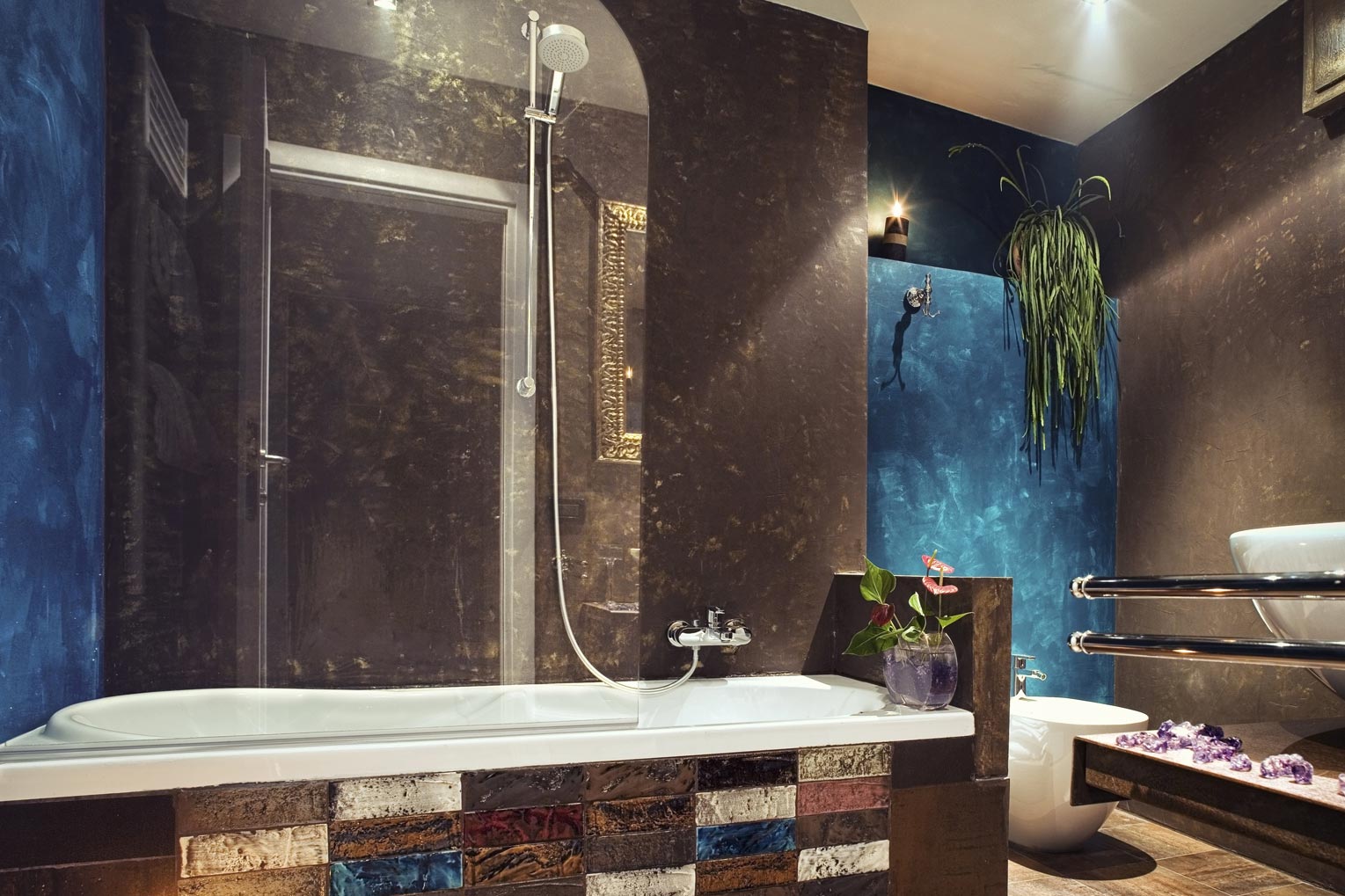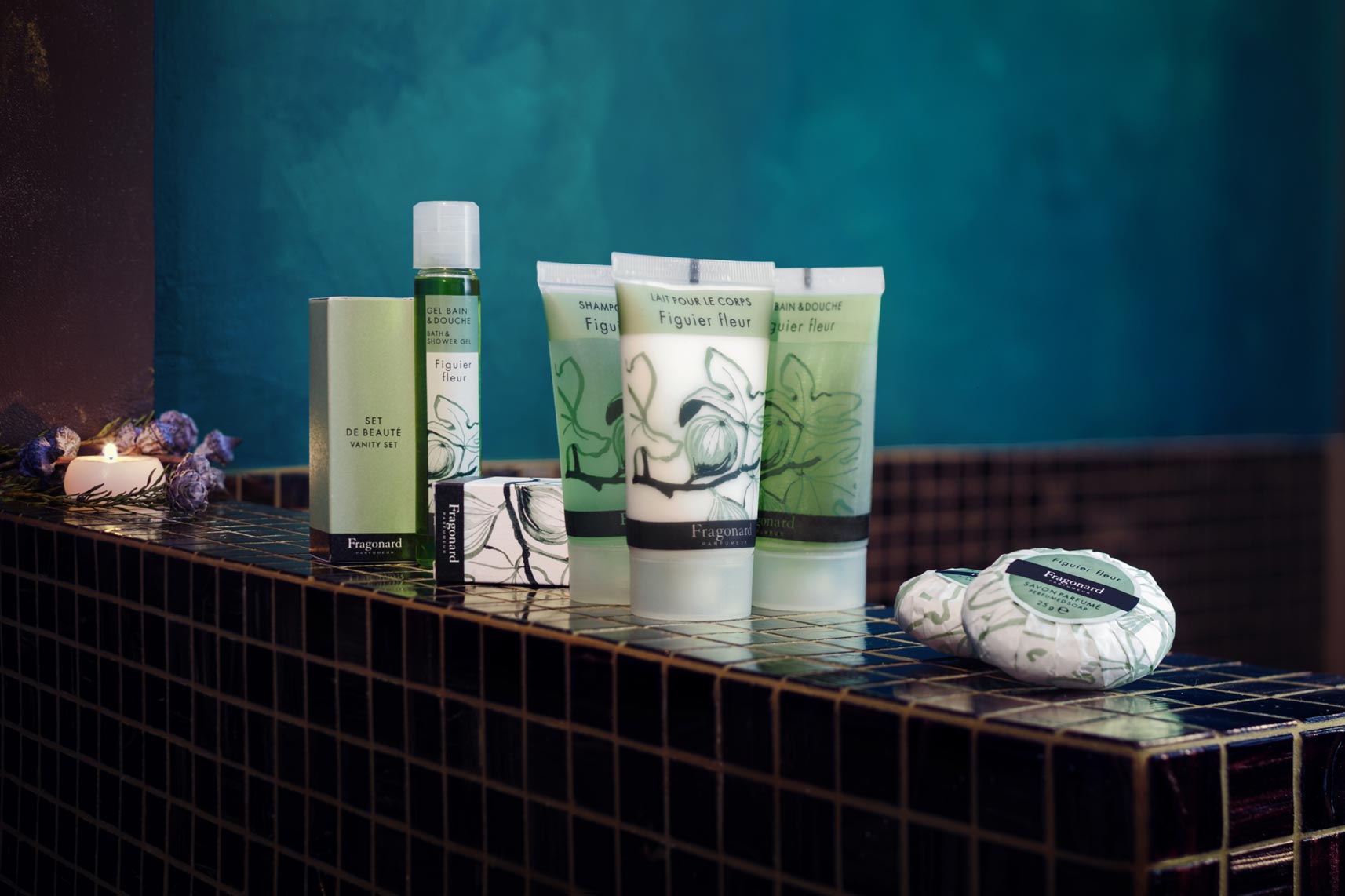 Charming Double Room
with private bathroom
2 guests - 20 m² - 1 queen-size bed
Imagine waking up and feeling wrapped in an embrace, as bit by bit the sun begins to peep through the heavily draped. The view from here is unequalled: Campo Santo Stefano, in all its grandeur, and the 14th-century façade of the Church of the same name will bid you good morning and good night. Sophisticated furnishings with exquisite fabrics and stylish furniture will quietly accompany your dreams.
Availability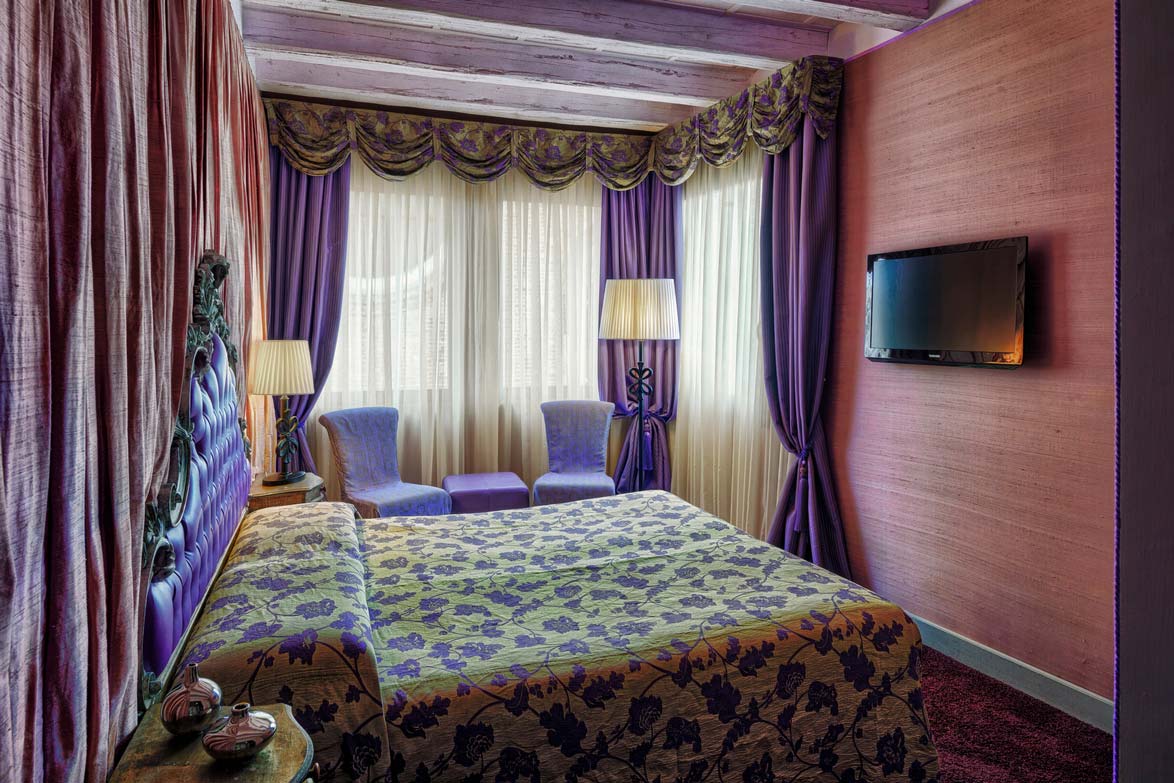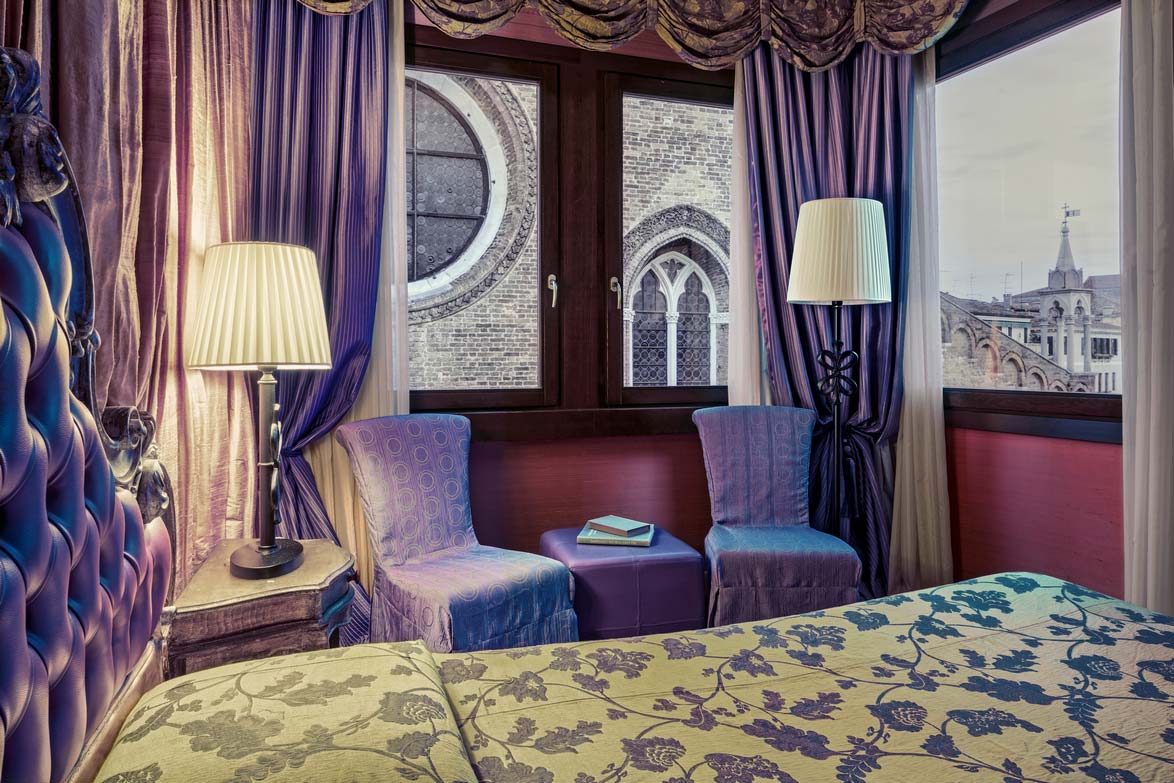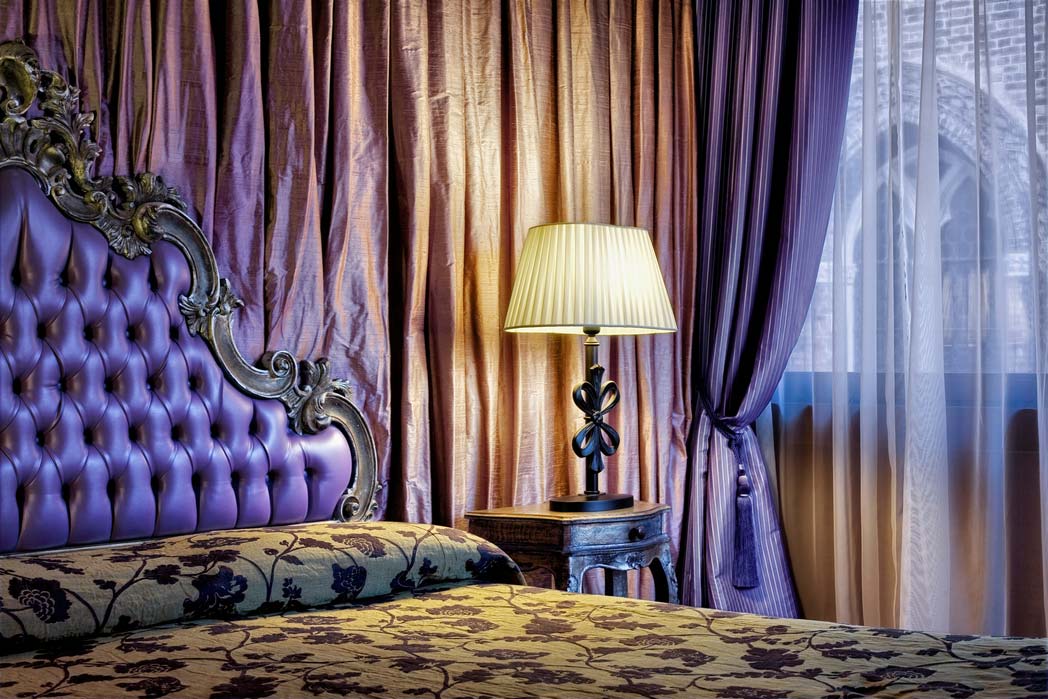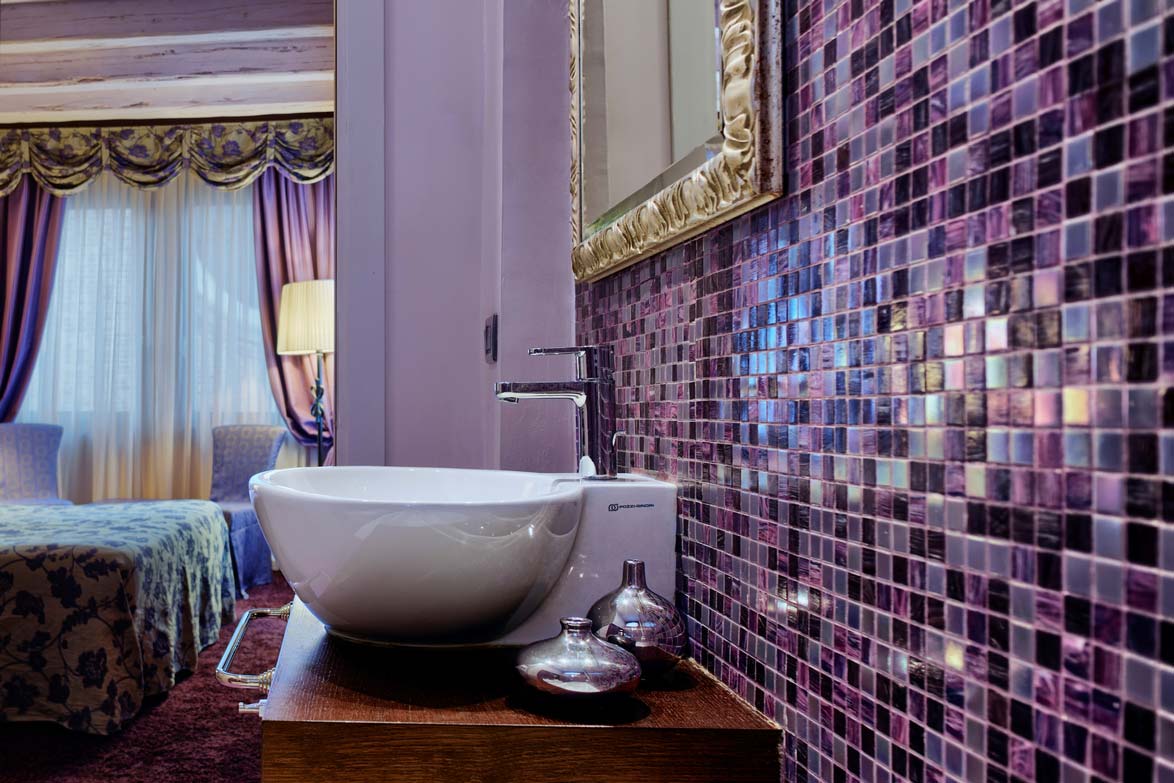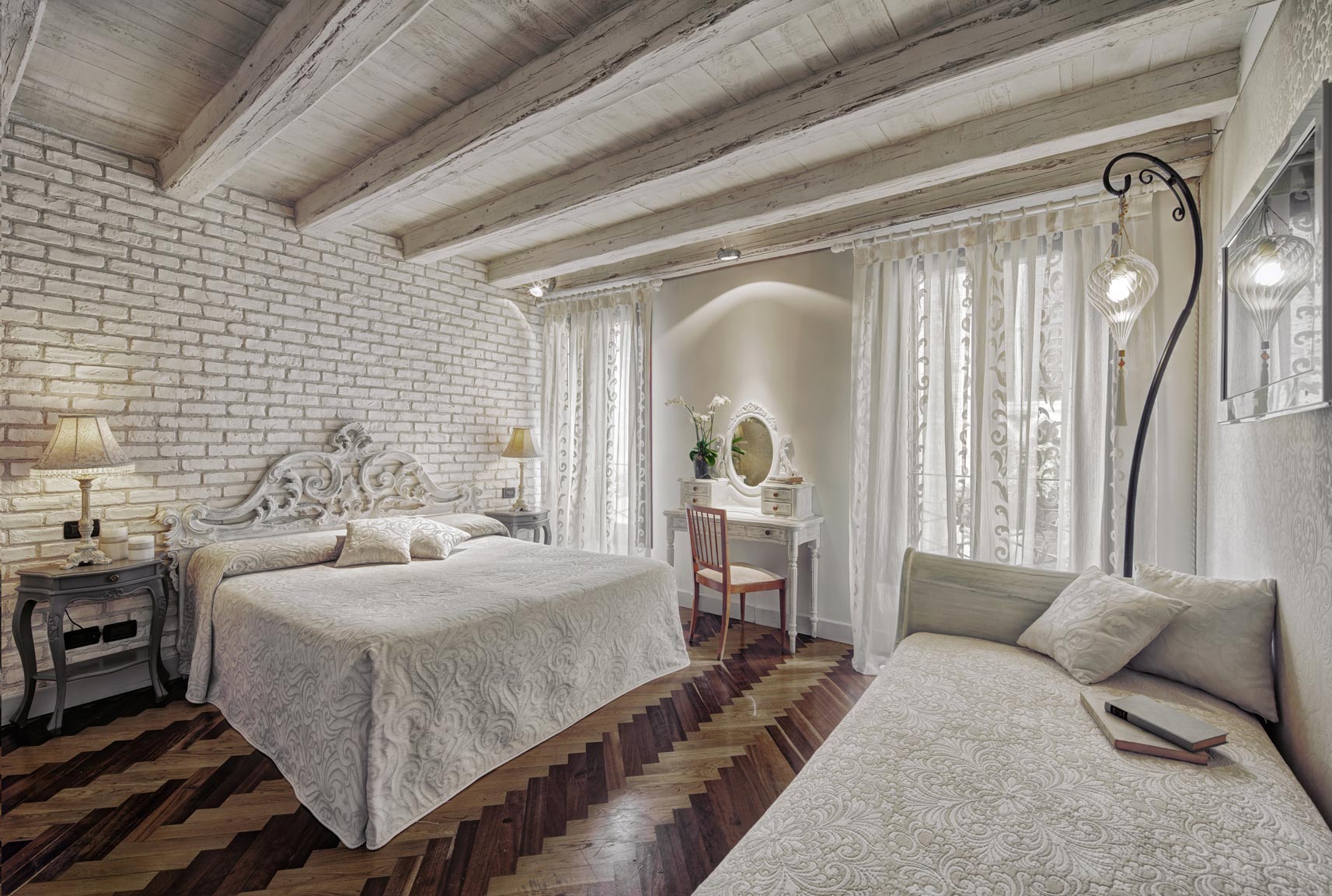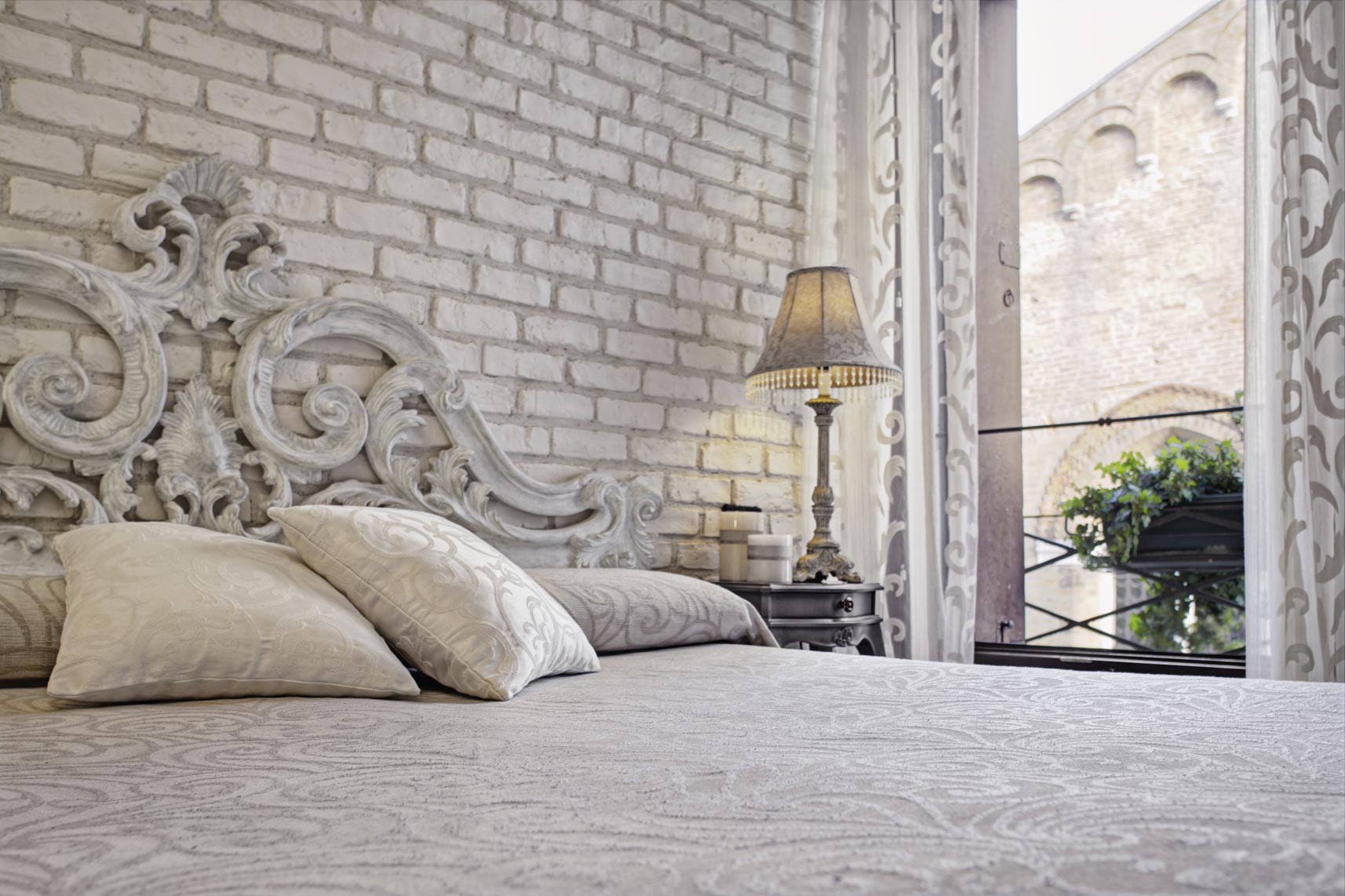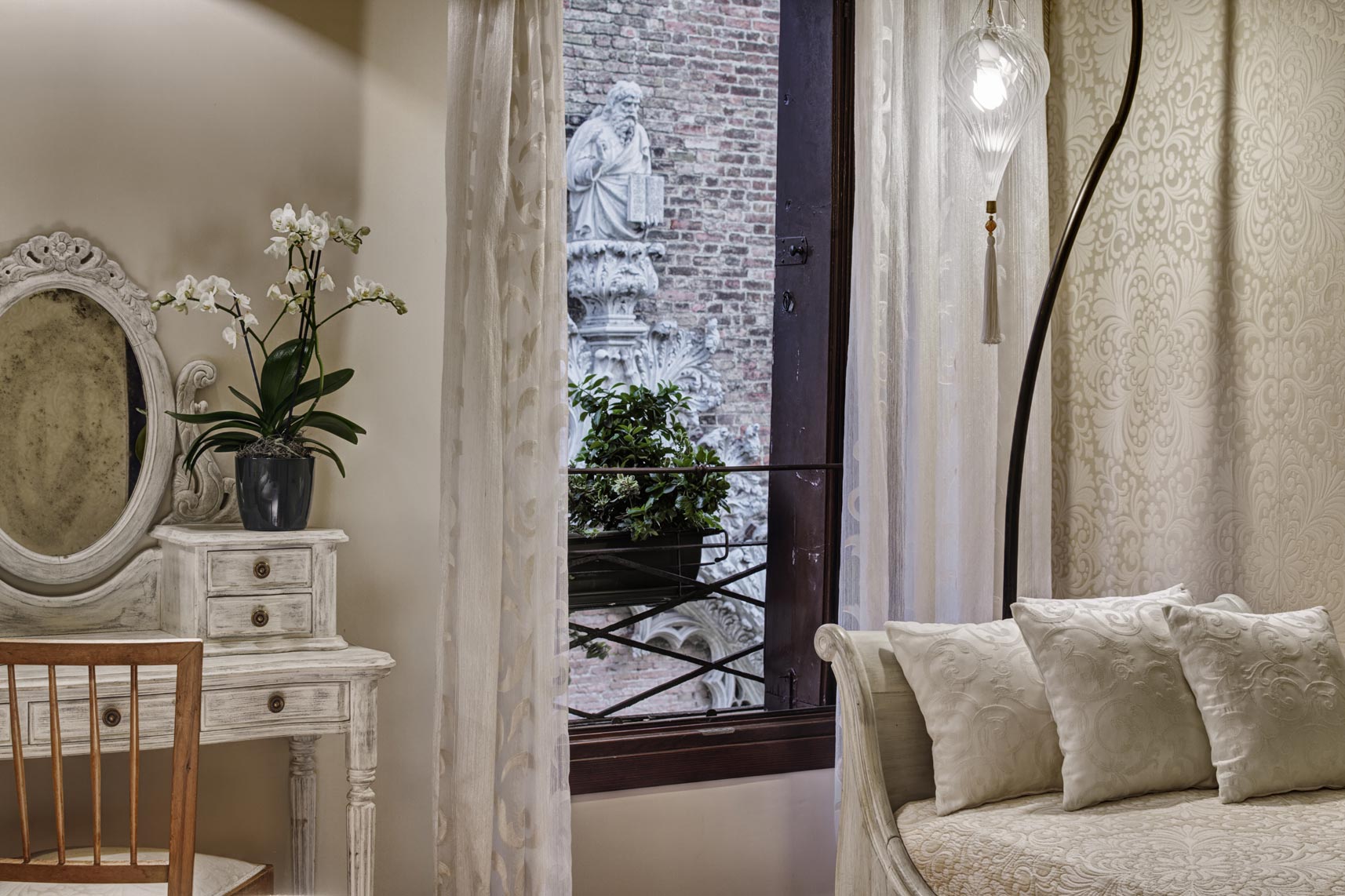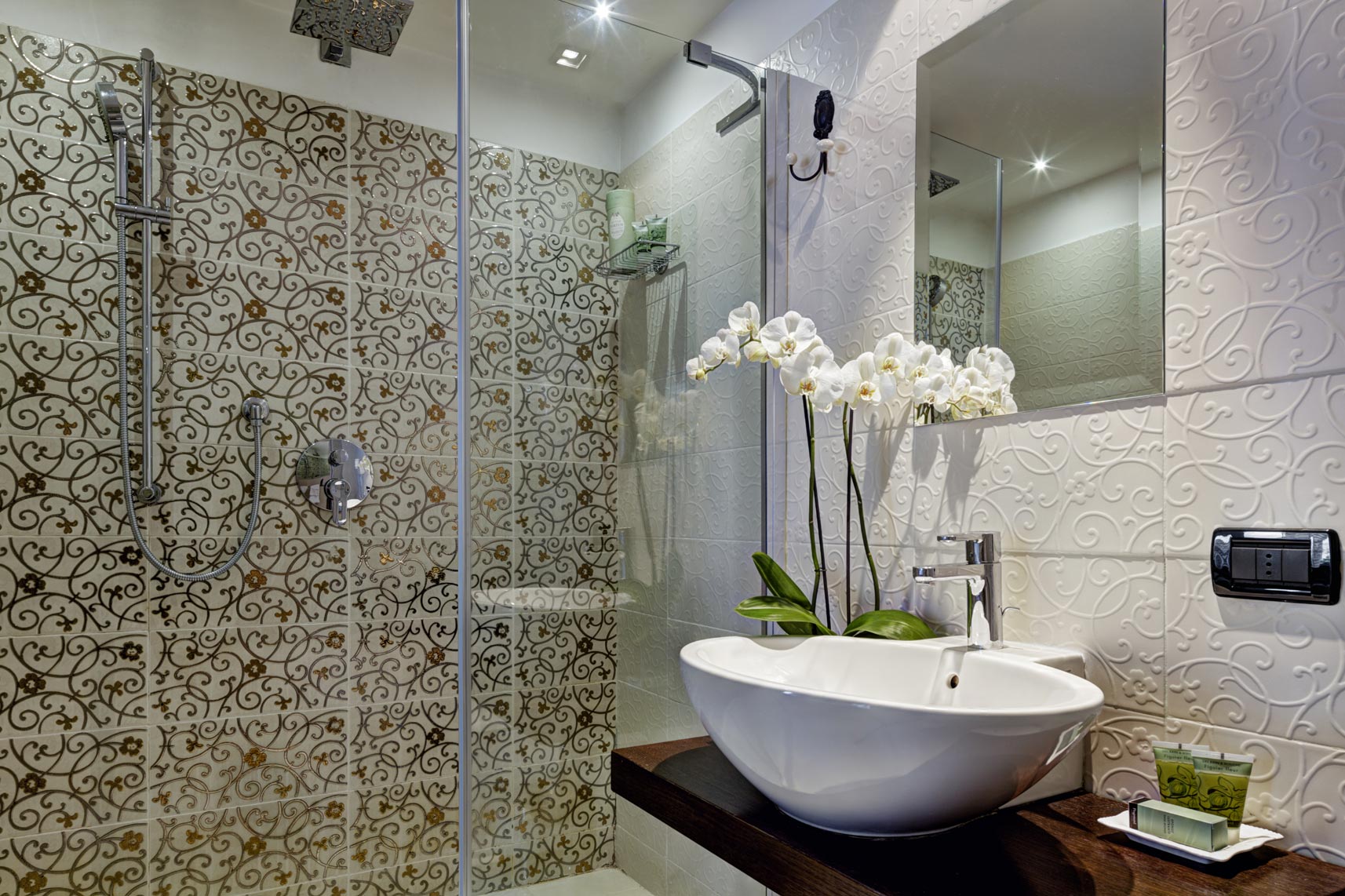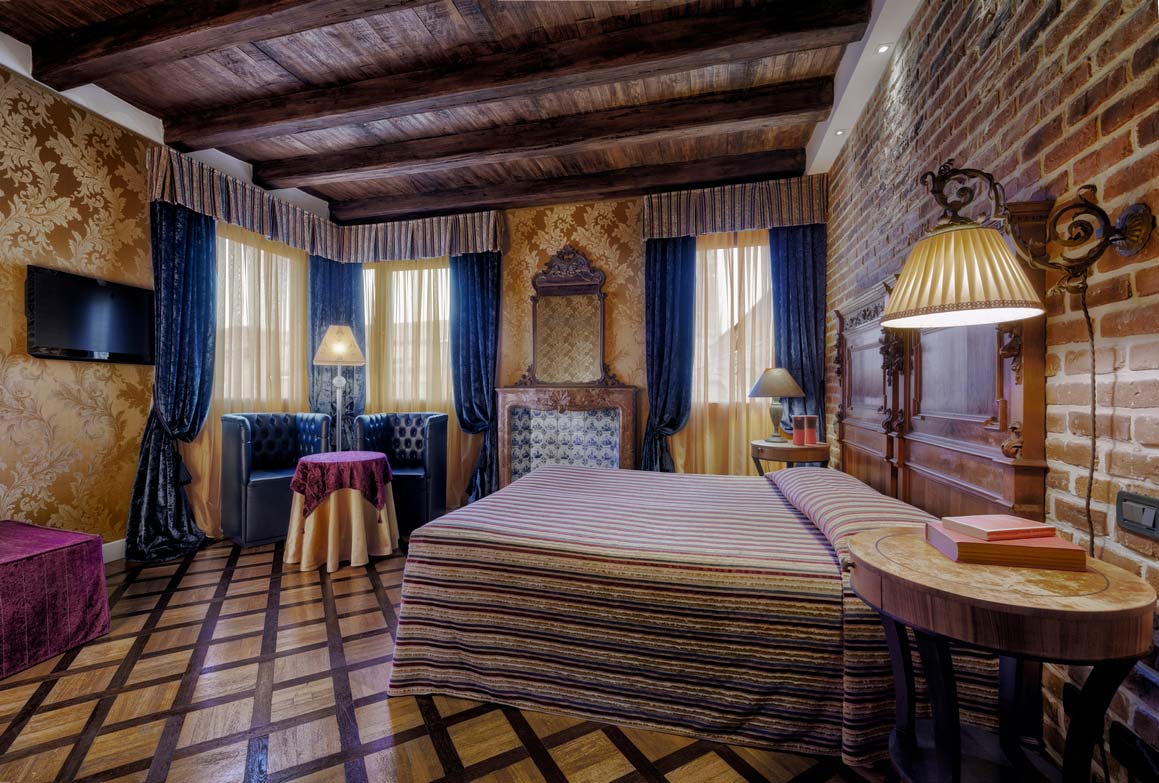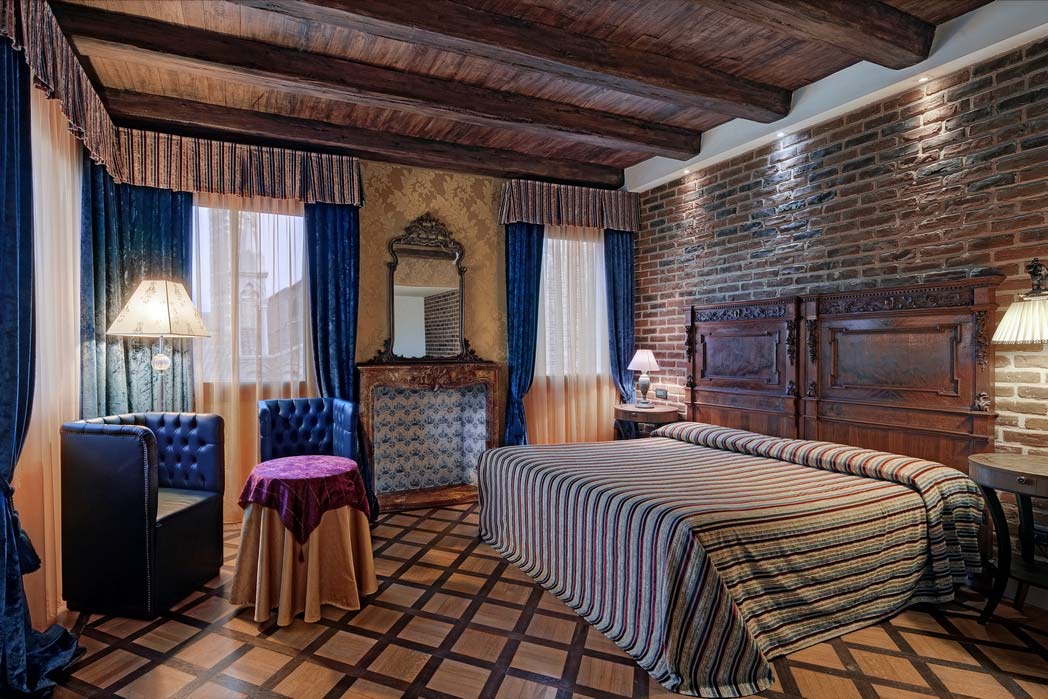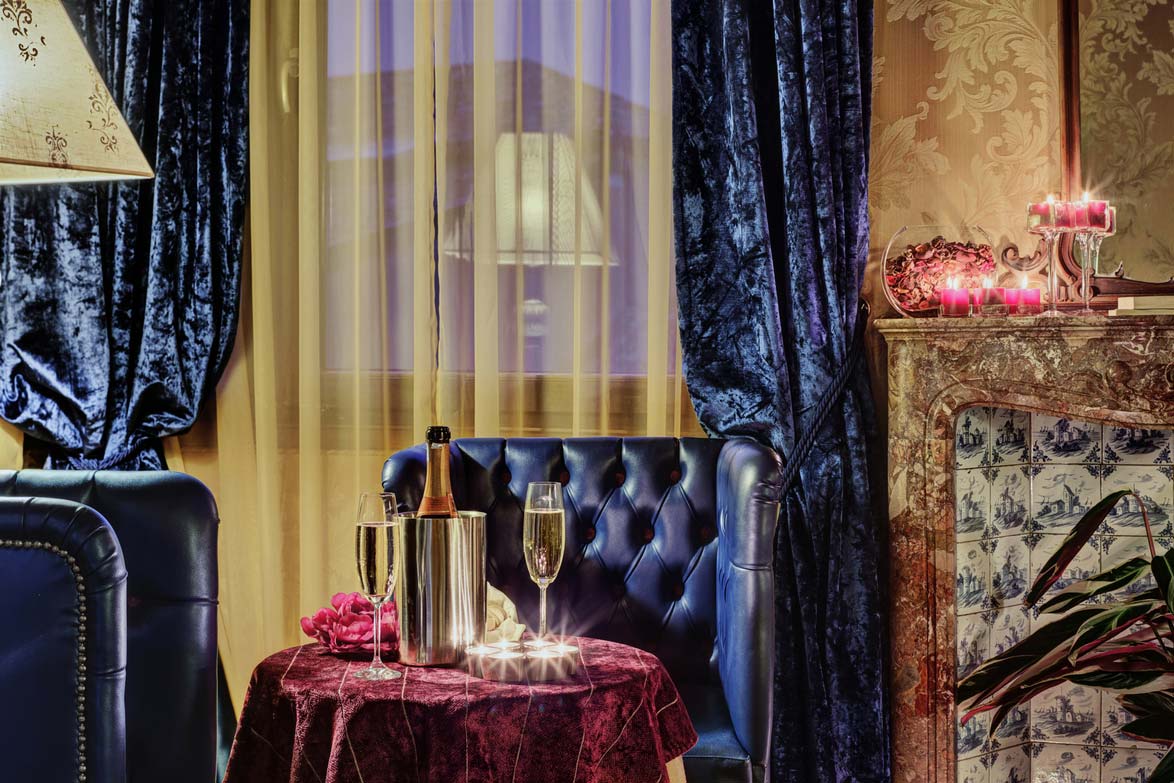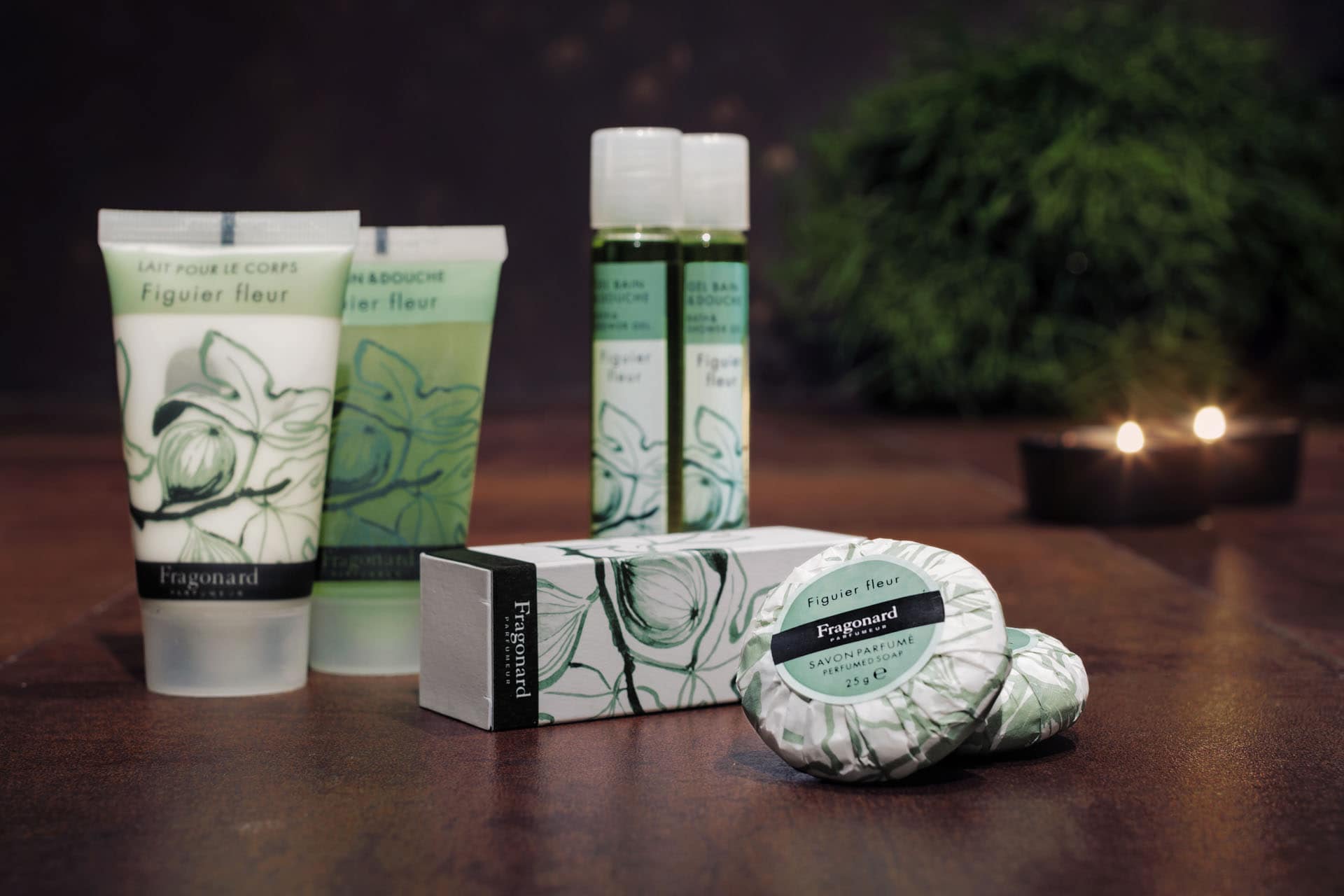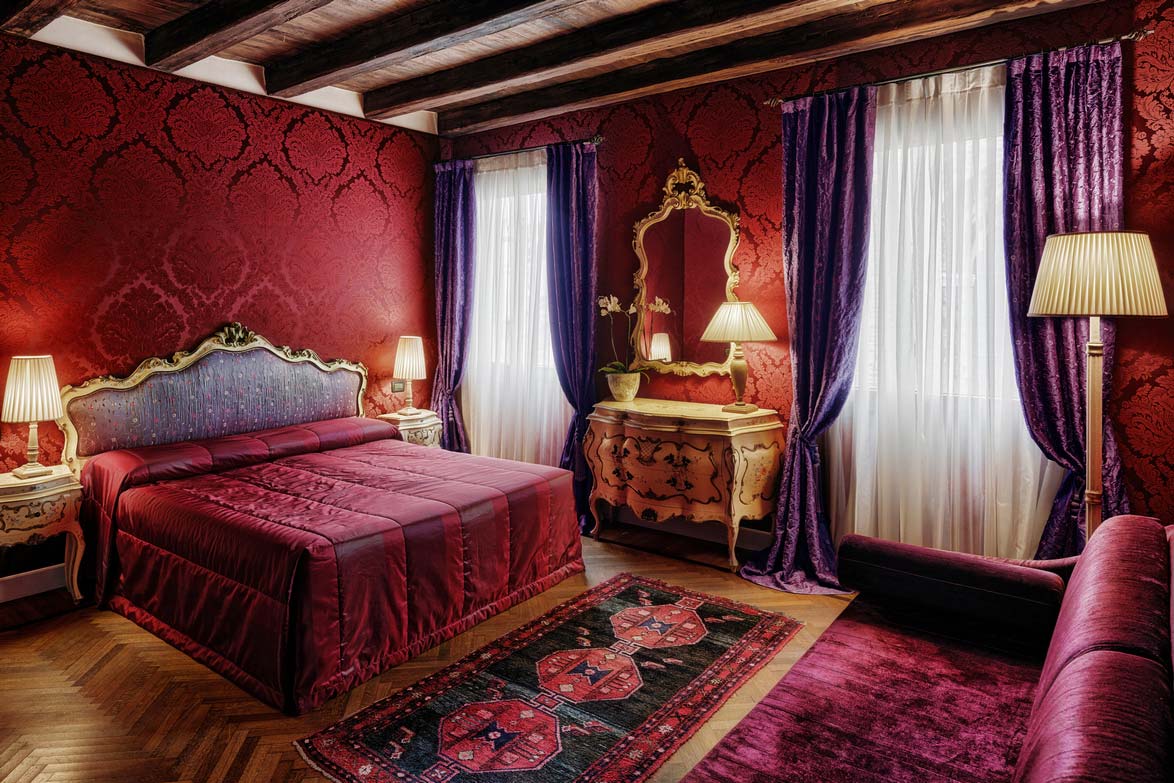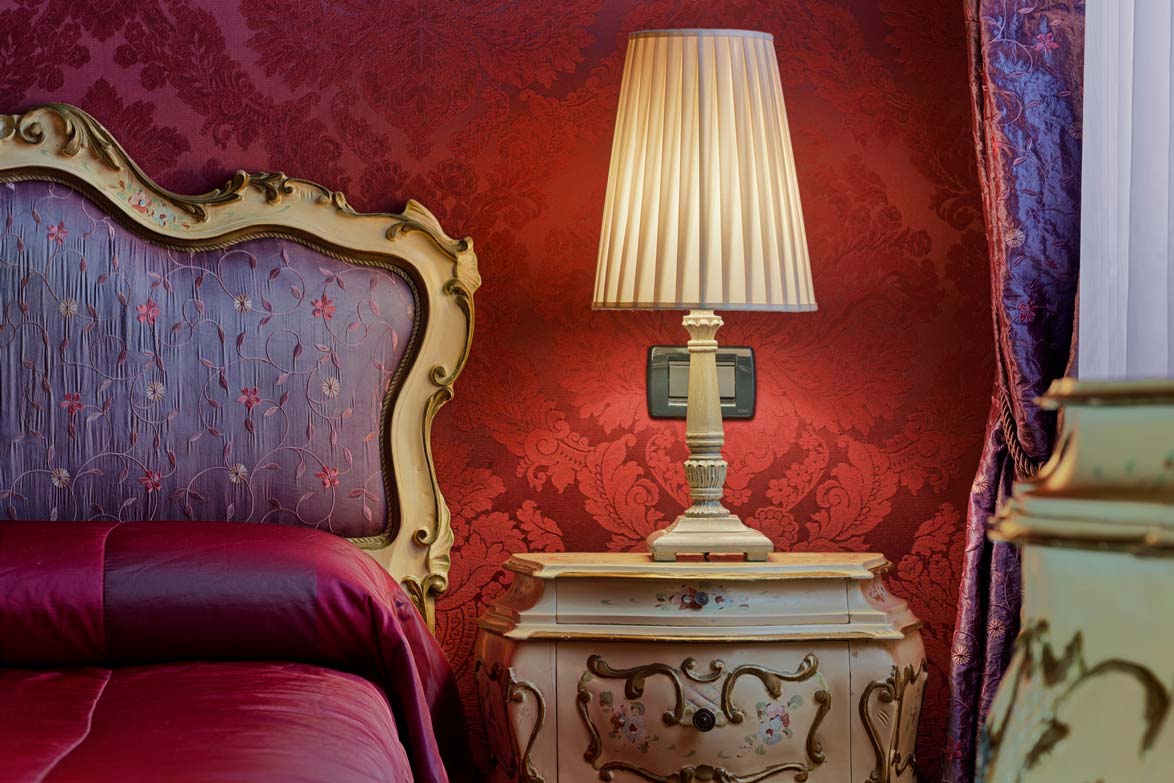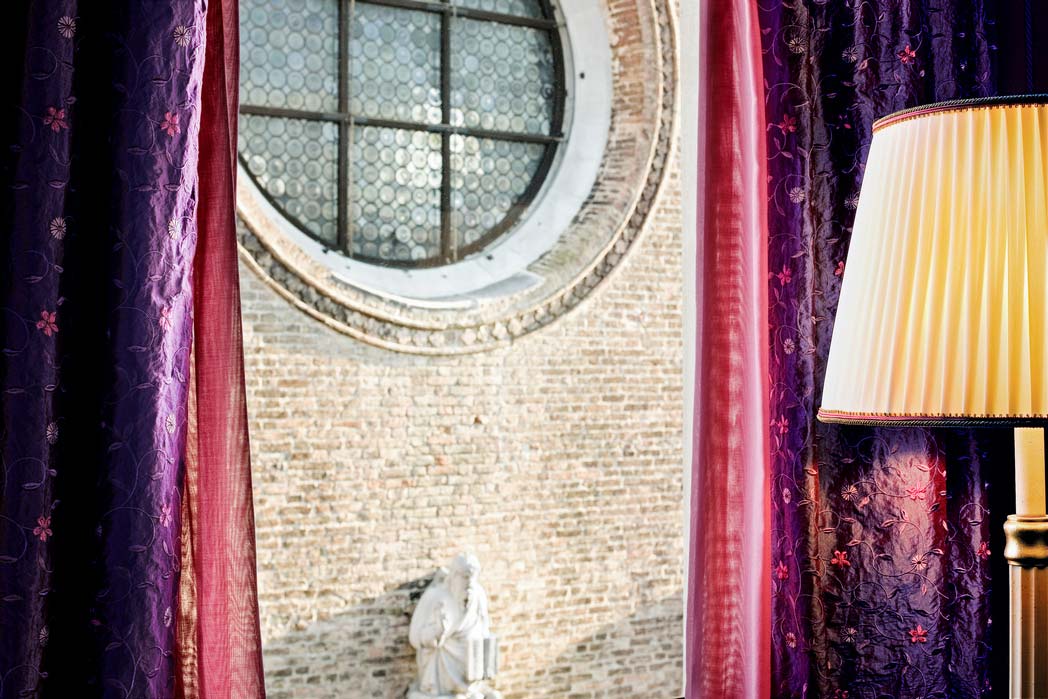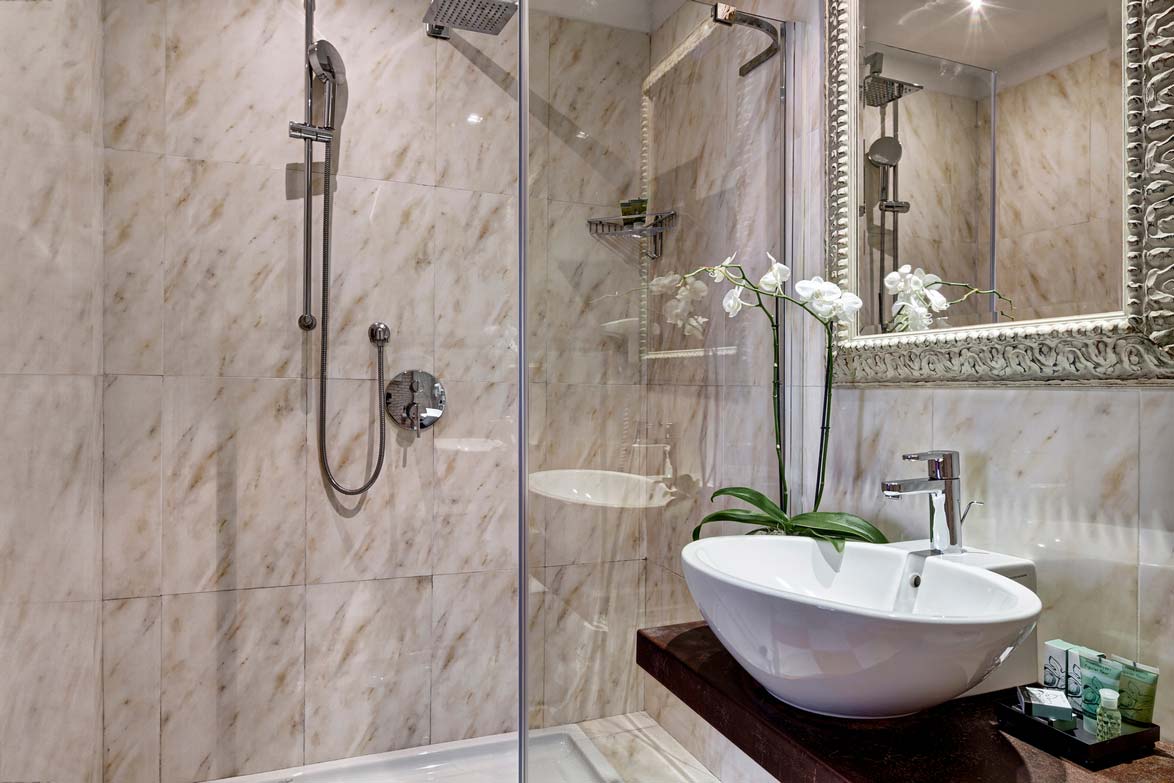 Superior Double Room
with private bathroom
2 guests - 26 m² - 1 Large double / 2 single beds
A step back in time, to the Venice of the past, but which still lives on in the history books and within the walls of our rooms. A comfortable bed will lull you and those sleeping by your side to sleep, preparing you for the day ahead as you discover the most beautiful city in the world. The view of the majestic façade of the Church of Santo Stefano, the exposed beams, the carefully chosen furniture and the luxurious fabrics adorning the room will make your holiday even more romantic.
Availability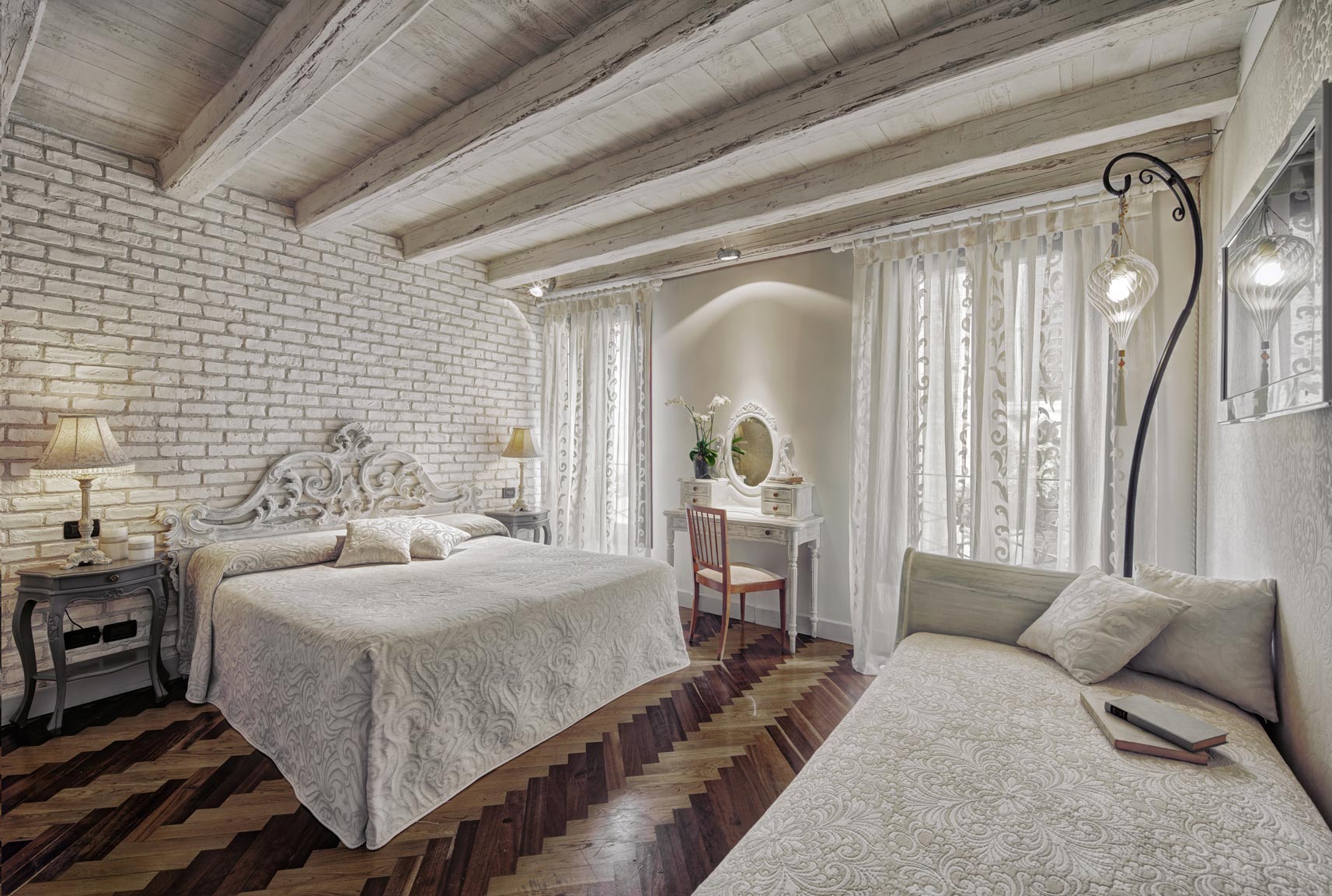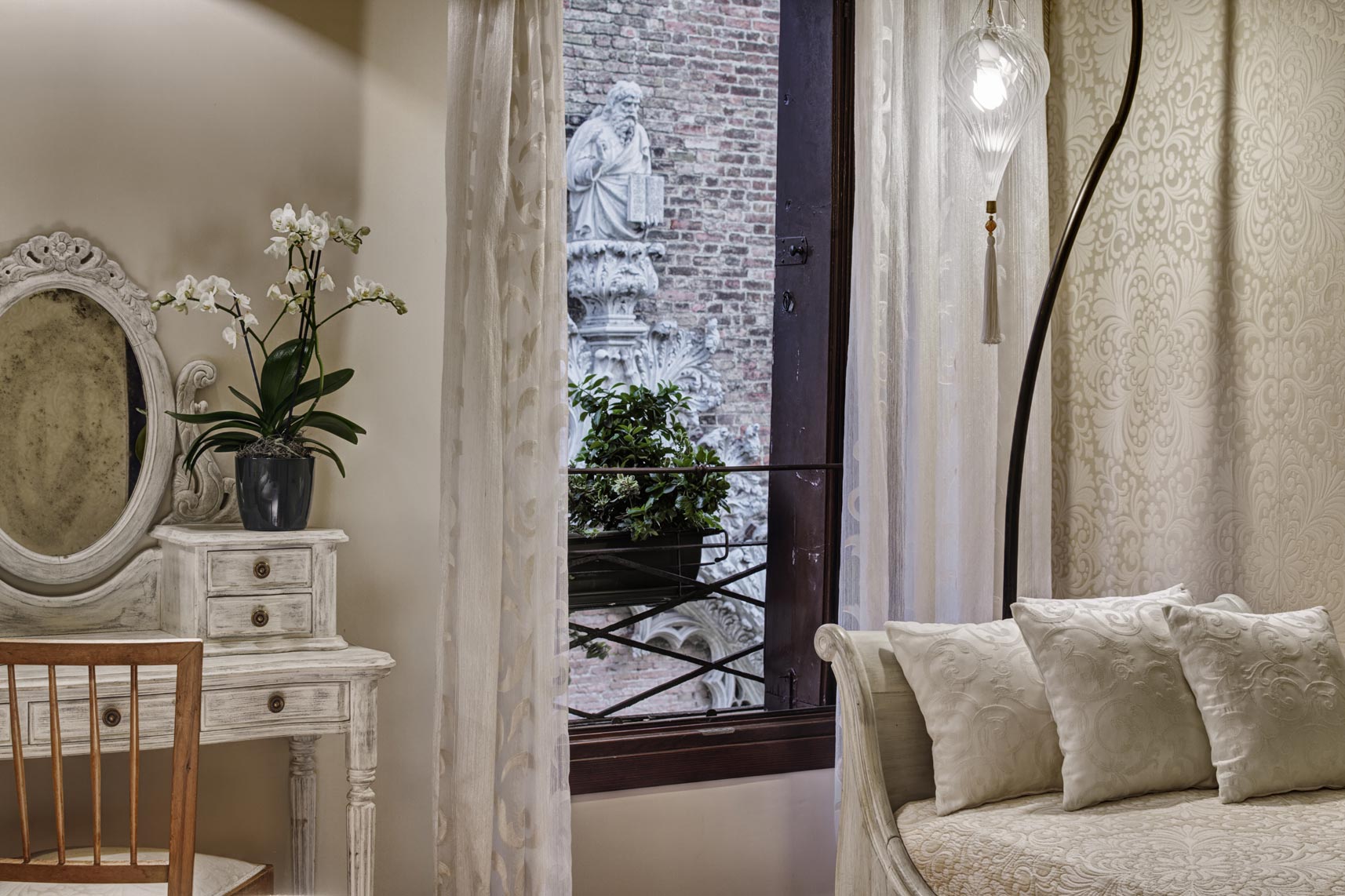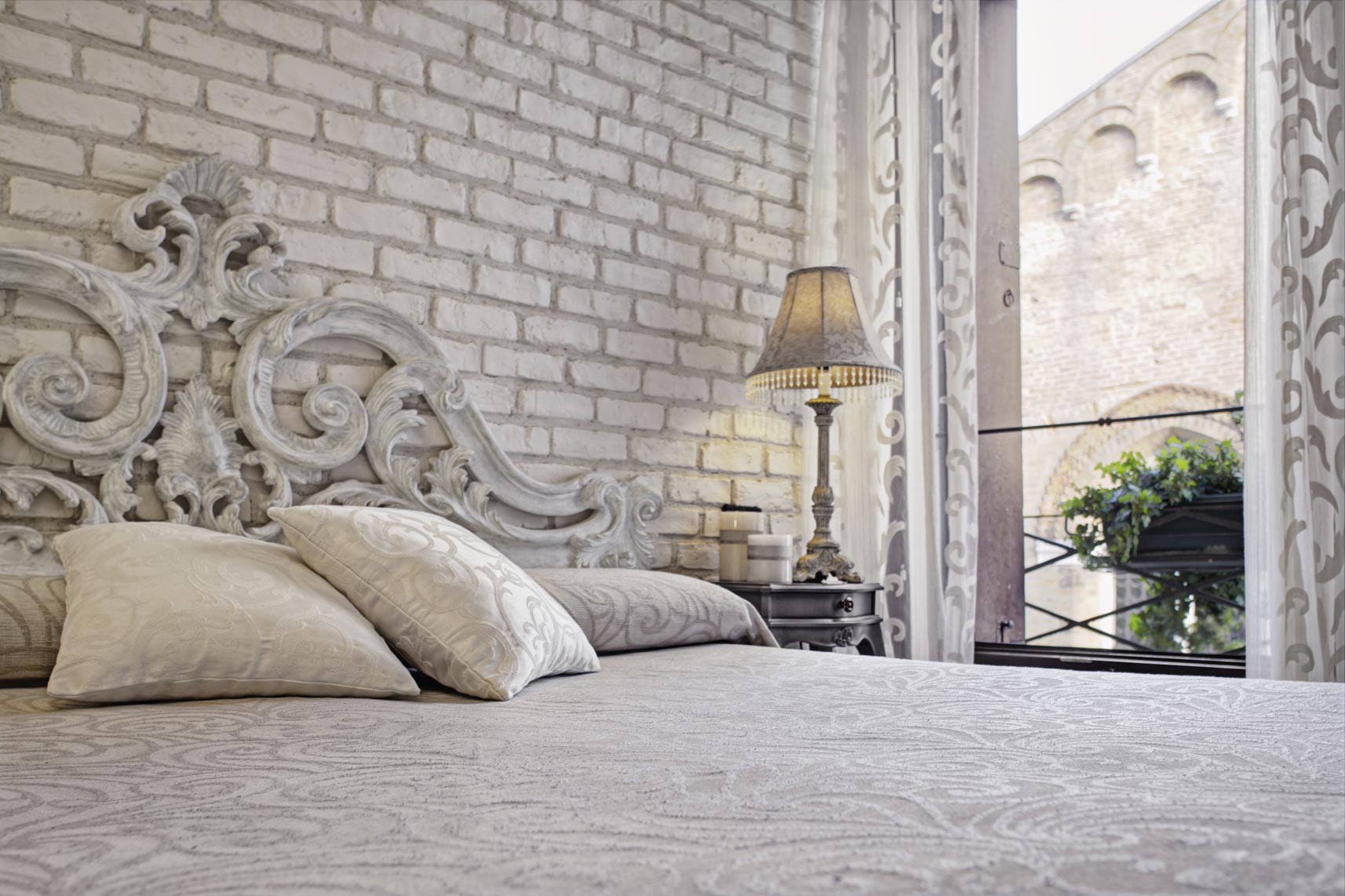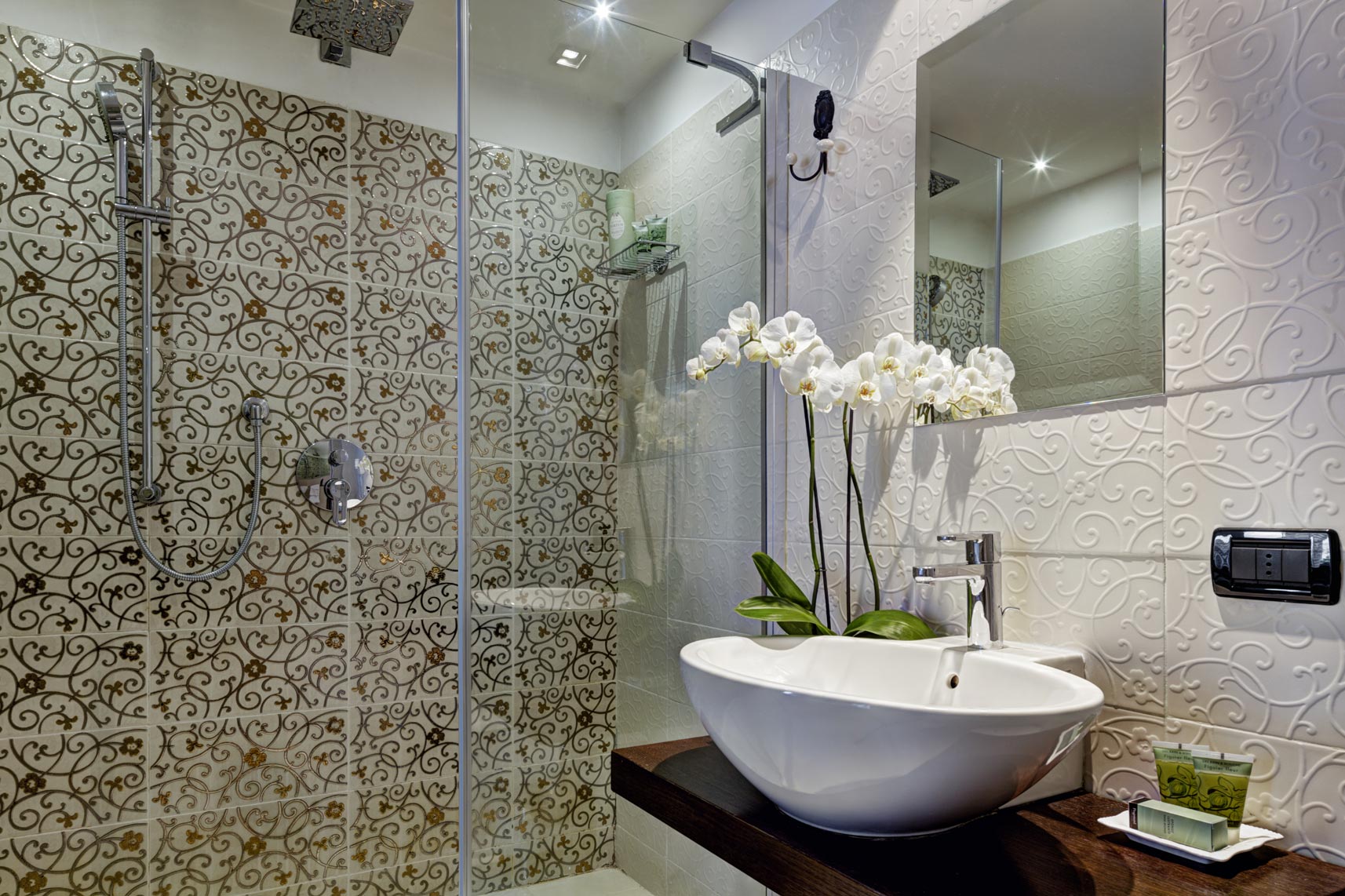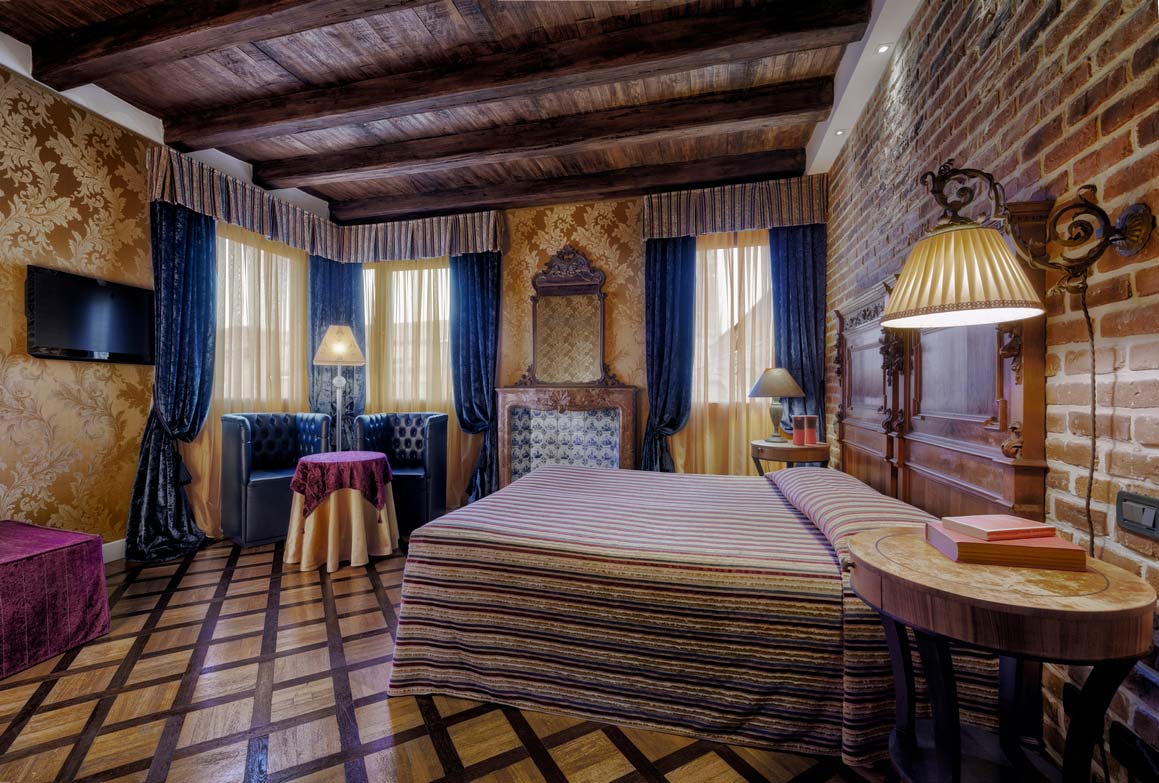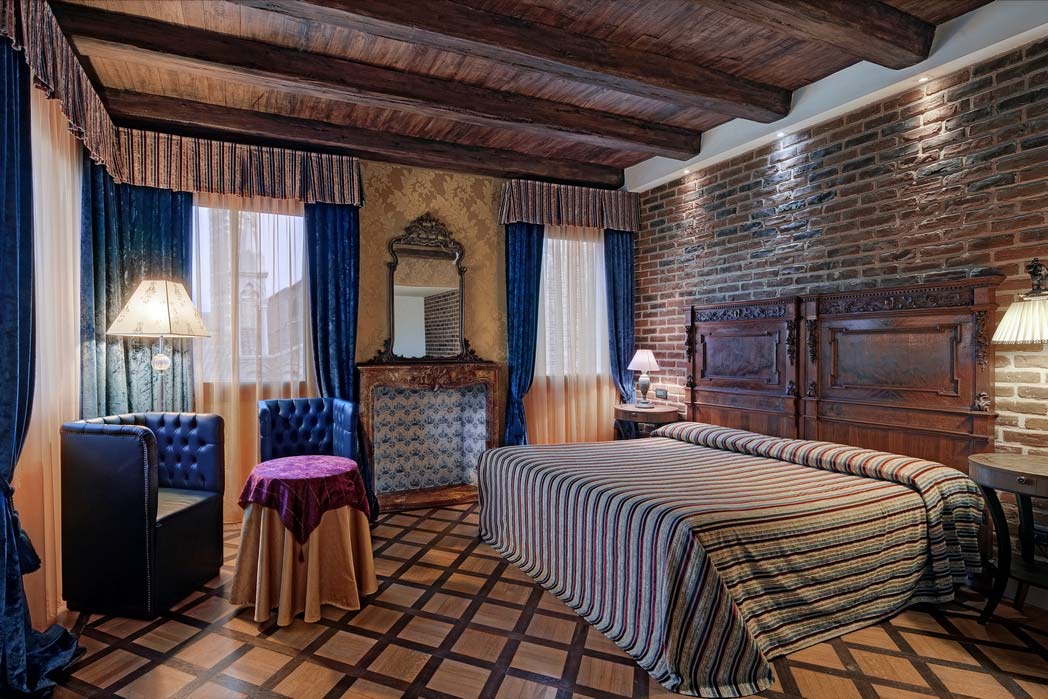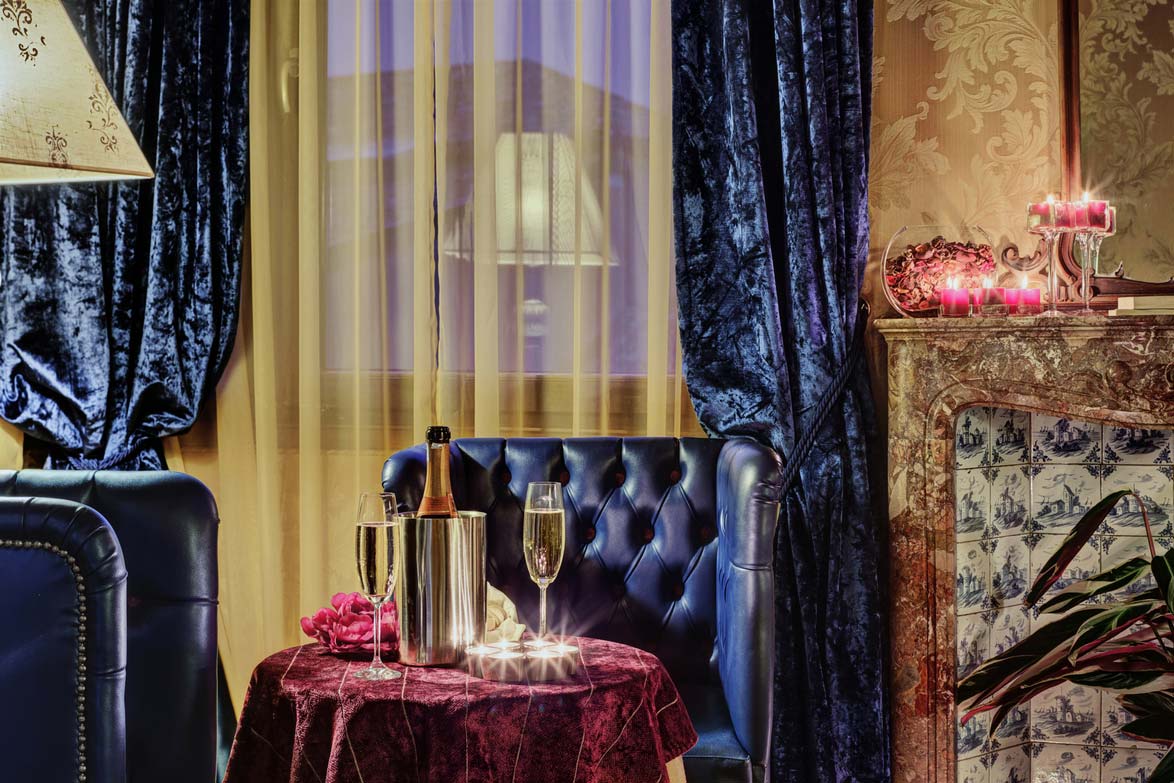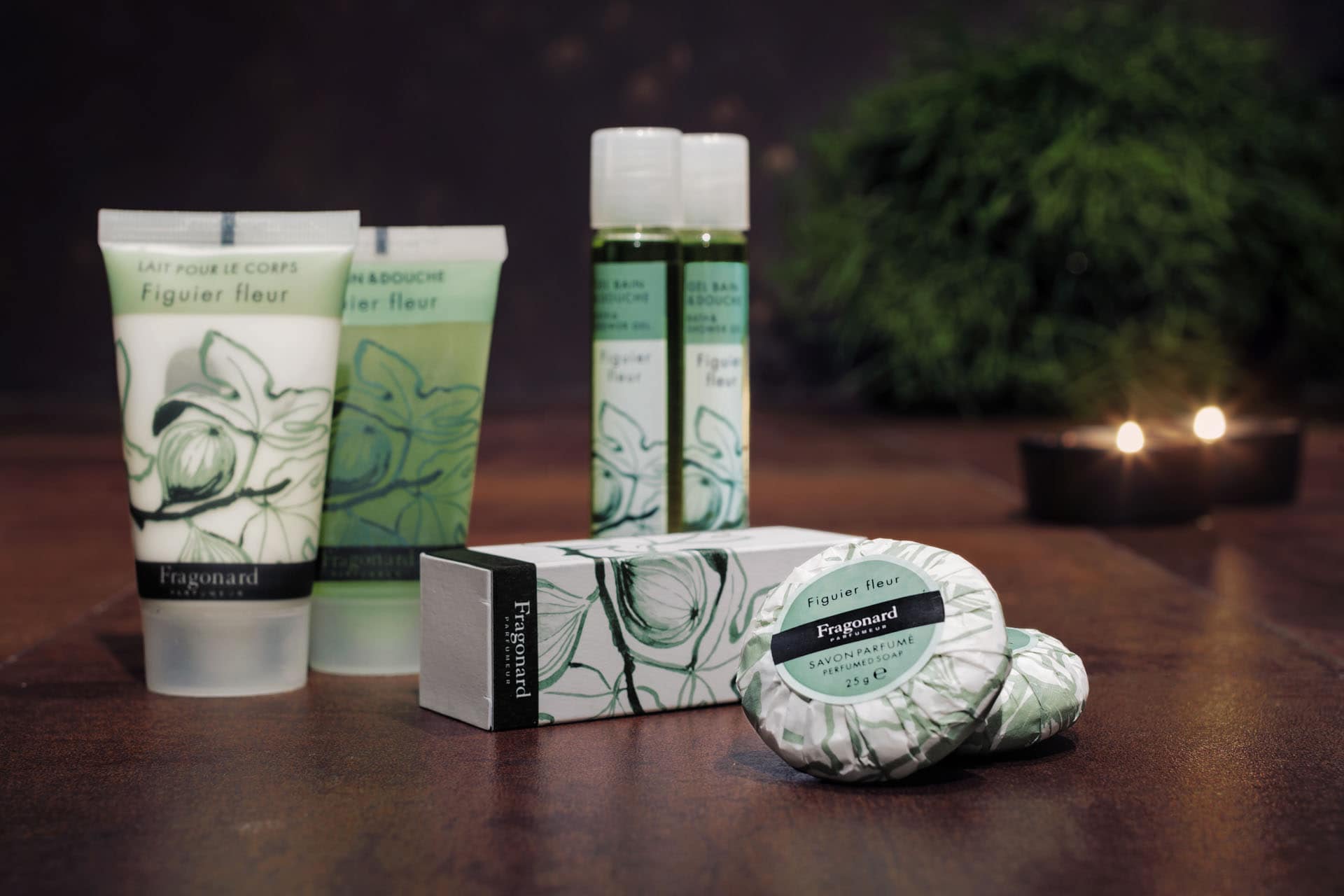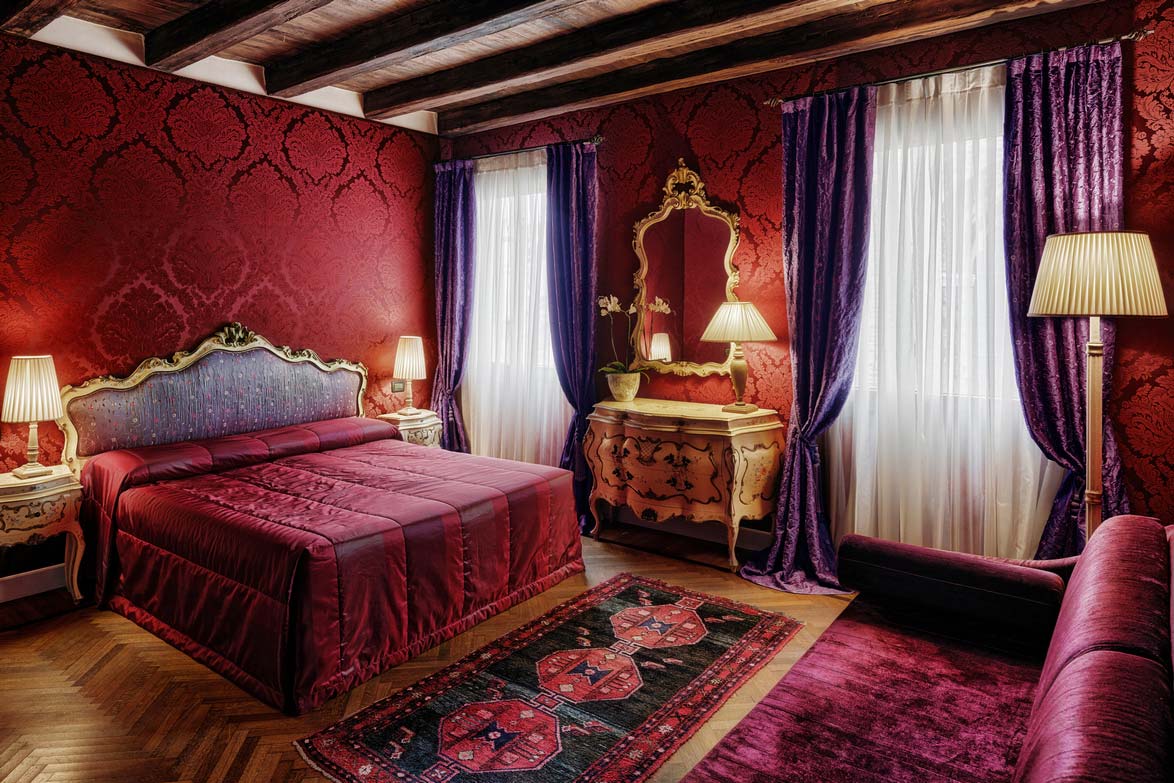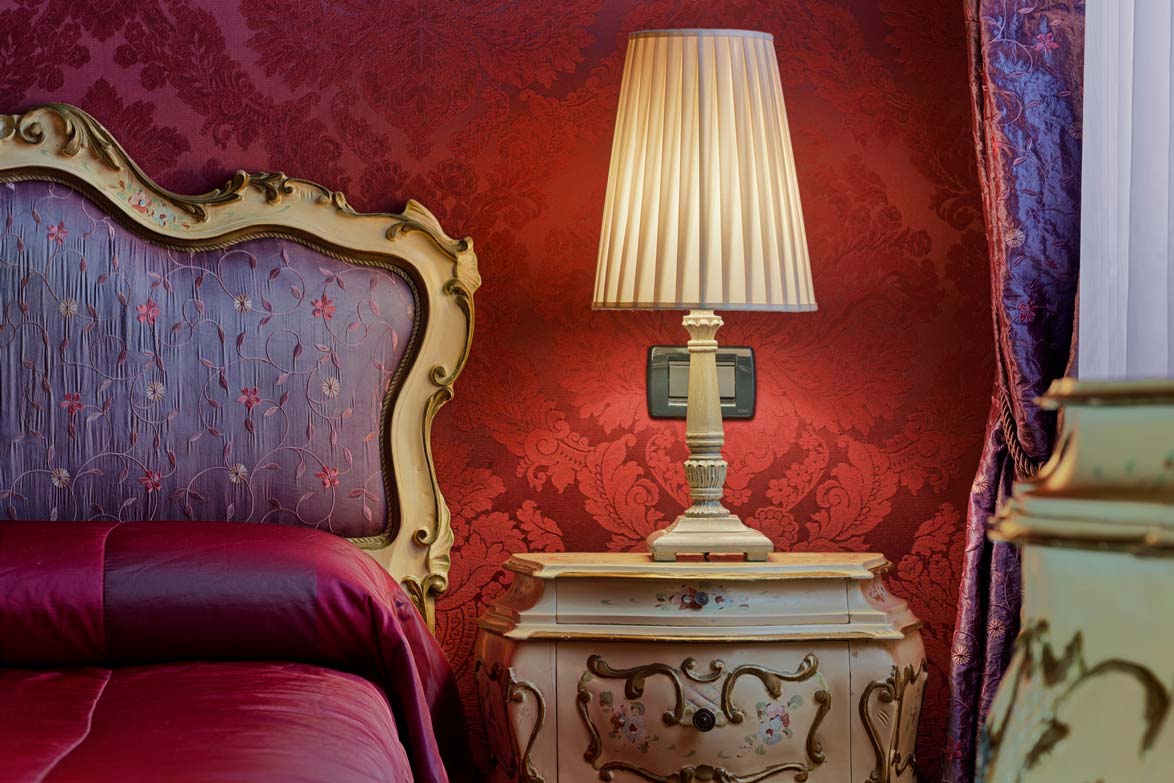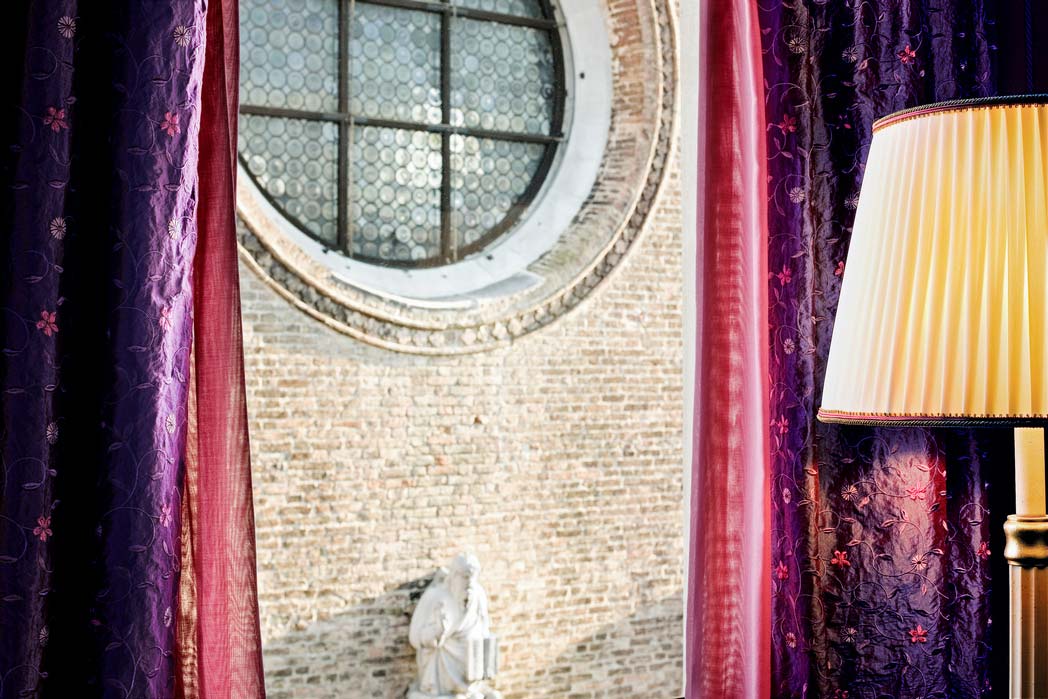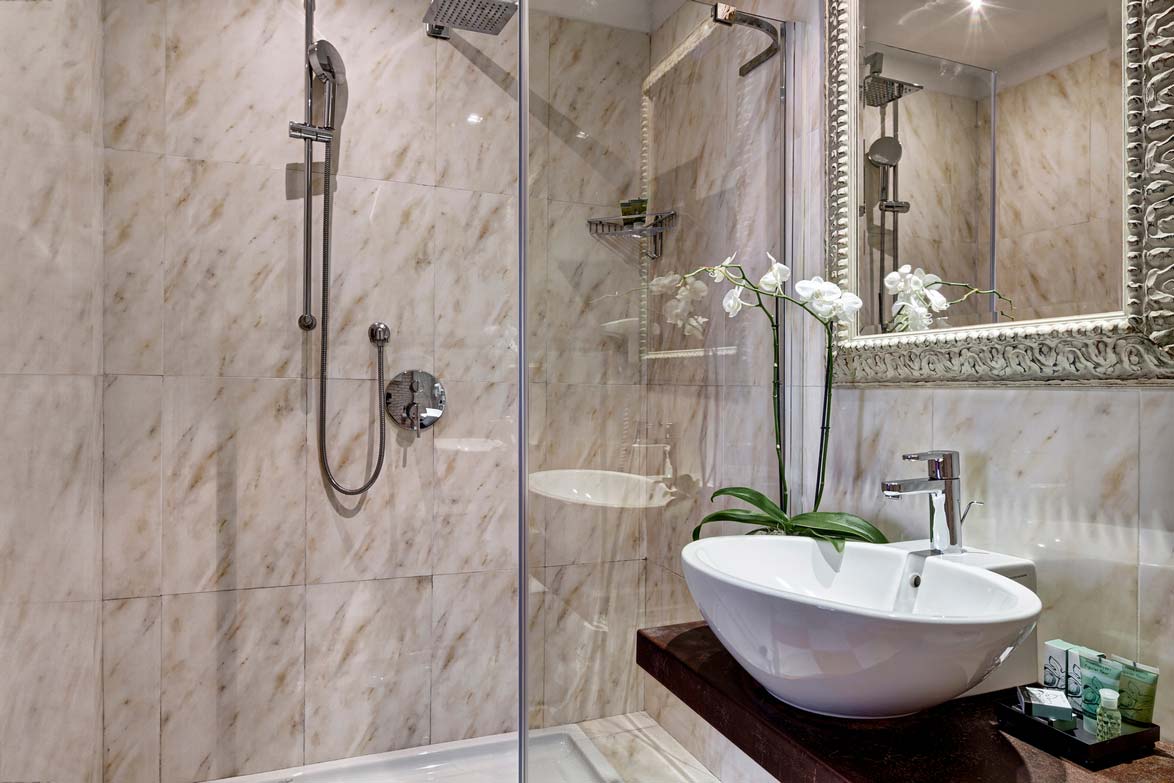 Triple Superior Room
with private bathroom
3 guests - 26 m² - 1 Large double / 2 single beds
Perfect for people travelling with the family and who dream of relaxing in a comfortable bed at the end of the day and remembering the wonders that filled their eyes and hearts. Here, the Venetian style also prevails, providing a timeless atmosphere that you rarely get the chance to experience. A cot or a fourth bed can be added on request, to cater for all needs without sacrificing elegance.
Availability